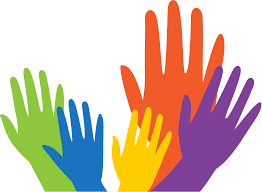 Grant Criteria: Swift Eagle gives grants for personal and living expenses to people in crisis or hardship situations. Applicants must be Eagle County residents for a minimum of one year to qualify for a grant. A person may receive only one grant.
Grant questions: Please call 970-390-4745 if you have questions.
Grant applications: Mail applications to Swift Eagle Charitable Foundation, PO Box 1977, Avon, CO 81629 or fax to 970-300-2652.
Grants Given by Swift Eagle
Through donations, Swift Eagle has helped with rent and mortgage payments, utilities, car payments, car repairs, and eye and dental problems. Since we are an all volunteer organization, 100% of what you give goes directly to those in need. The average residency of those we have helped is 14 years. Those whom your support has helped include:
• Anna* is a 29 year old local who was born and raised in the valley and has lived here her whole life. She blew her knee out and wasn't able to work her landscape business. Swift Eagle helps with certain emergency health problems (vision, dental) but doesn't help with medical costs associated with the surgery she needed. However, we could help with car payments and rent so she could make payments on the medical herself. She was also trying to get a job she could work while recovering. We paid towards rent and car payment.
• John* is a 26 year old who has type 2 diabetes. He worked to support himself and his parents… He contracted an infection in his foot but couldn't afford to see a doctor. His foot had to be amputated. Swift Eagle was asked to help him in the purchase of a prosthesis. The initial cost of $6500 was lowered to $3000. By collaborating with another organization, and John making a minimum payment.
• Jean* was in a car accident in which she totaled her car and suffered various injuries, including having to have part of her foot amputated. She has two small children, but receives no alimony, and her husband gives no child support. She was trying to keep even with bills and trying to work with a temp service. Swift Eagle helped her with utilities, childcare and homeowners dues.
*fictitious names

Grants Received by Swift Eagle
As a grass-roots foundation, Swift Eagle relies on individual contributions, fundraisers and grants for its financial budget. We've received grants from the Steammaster Charity Golf Tournament fundraiser, Eagle Valley Community Fund, Slifer Smith and Frampton, Evans Chaffe Kickball Tournament, Vail Valley Cares, and Vail Summit Orthodpedics. Thank you so much to these organizations for their support!